Home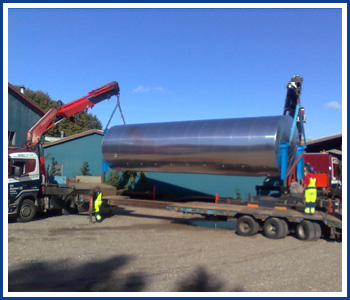 Sdr. Højrup Beholderfabrik produces pressure vessels,
containers, and end/bottom-pieces as well as customized steel
constructions based on client-specific needs.
We take pride in being flexible; finding the best solutions in close
cooperation with the client, while maintaining very competitive
pricing. We have been independent for over 20 years with
our team of 15 employees.

We construct in both stainless and regular steel, where the
majority of the pressure vessels that we produce are marked
with CE certification in accordance with PED 97/23/EC.
We also produce tanks and pressure vessels in accordance with
other certifications, such as DNV, Bureau Veritas,
Lloyds Register of Shipping as well as other third-party authorities.
We take care of obtaining the necessary approvals and
certifications (submission of technical drawings, calculations…etc.).


Sdr. Højrup Beholderfabrik produces tanks and pressure vessels in a wide variety of types and sizes.
With volumes from 10 to 150,000 liters, and maximum diameter of up to 3,800mm and lengths up to20,000mm.
Product Range:


Air compressor tanks
Fluid tanks
Filtration tanks for both
the water reclamation and
oil industries
Buffer tanks
Processing tanks
Storage tanks
Silos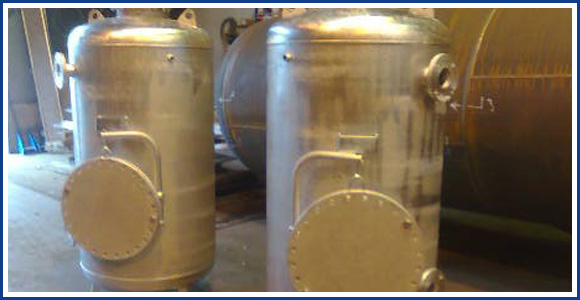 Most of our production is made up of custom pressure vessels used for industrial processing plants
and for use on ships, but we also make simple accumulation storage tanks used in heat production
where straw/hay powered boilers are used..
Lensvej 24, Sdr. Højrup, DK-5750 Ringe, Telefon: 63903033, Fax: 63903034
© Copyright 2010. All rights reserved.